Scripcorp is dedicated to advancing healthcare for millions of American families by providing easy access to affordable, lifesaving medications. Our cards can be used to provide discounts on 3-month supplies when insurance won't cover it, or if customers reach their maximum drug benefits.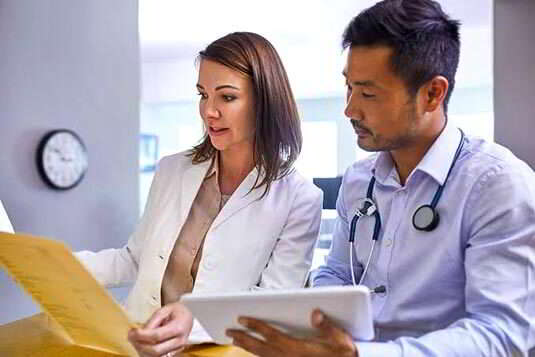 Almost every individual and family in America has suffered from the rapidly increasing cost of quality healthcare, impacting the ability of millions to work and live comfortably. Even with the Affordable Care Act, more than 30 million Americans are still without quality healthcare and access to affordable prescription medications. Scripcorp was founded to assist all people in this country with the quality of care even the wealthiest Americans expect and receive daily.
More than 1,600 Independent Contractors nationwide are our Scripcorp Ambassadors. They earn a comfortable living for themselves and their families by doing what they love to do; helping others save on their lifesaving prescription medications.
Our prescription discount card programs save, on average 55% to 65% off of the retail cost of most generic and brand name medications, with savings as high as 85% and more at all major pharmacies and many independents coast to coast. Physical (printed) cards can be handed out to consumers free of charge. Pharmacy employees can provide customers with digital versions of Scripcorp discount cards at the pharmacy counter, to deliver discount benefits on the spot. To those without health insurance, or with poor insurance that includes high copays or deductibles, or without prescription drug benefits at all, these cards can be lifesaving tools to help combat the high cost of healthcare in America.

Our prescription discount cards provide top savings on routine medications, both brand name and generic, at over 63,000 pharmacies nationwide. Independent contractors who distribute actual cards pay for low-cost printing and displays, earning a commission for every qualified prescription transaction each time a card is used, which can accumulate rapidly.

Because of their proximity to customers at the pharmacy counter, Ambassadors are able to provide their customers with discounts instantly without the need to print or display physical cards.

Employers looking for more affordable ways to provide health benefits to their employees in today's challenging economy, can look to Scripcorp to help tailor the perfect prescription discount programs for employees and independent contractors in companies of all sizes. Our discount programs are NOT INSURANCE (prescription savings only) and are not designed to compete with or replace health insurance. They are designed to be a complimentary service that can save consumers thousands in prescription drug costs under a company's own brand if desired.

We partner with many companies whose principal marketing channels align with our prescription discount programs, allowing these companies to earn thousands in additional income by offering Scripcorp products to members, customers, visitors and subscribers. Our Affiliate programs offer generous commissions in addition to marketing support, white labeling and administrative management.

Our award winning marketing department is available to assist our Affiliates, Ambassadors and Card Distributors with the development of quality third party brands and promotional materials designed to maximize exposure, increase overall public awareness and stimulate program participation. We've developed more than 100 third party brands and hundreds of pieces of literature, promotional collateral, websites and advertising tools that help spread the word in an effort to build residual income.
Want to learn more about Scripcorp?
Or just have some questions?